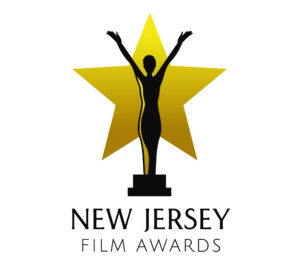 Winners for various genres and categories are selected by our screening committee each month. Winners for each month are announced on the first day of the proceeding month and posted on our website and social media outlets. To view the winners of a specific month, choose the corresponding accordion link below. Please contact us if you have any questions or concerns. Good luck!
Artem Grebenshchikov
Best Original Score
The Making of: Loving Arms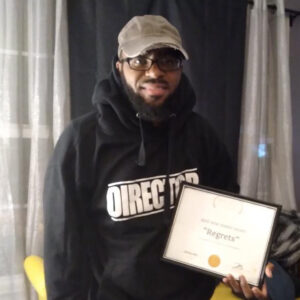 Maurice Paramore
Best New Jersey Short
Regrets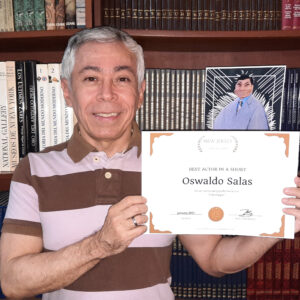 Oswaldo Salas
Best Actor in a Short
Holestepper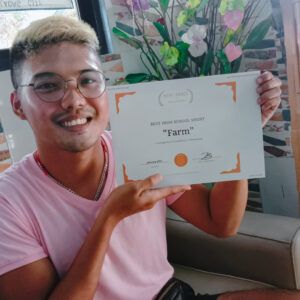 Rey Coloma
Best High School Short
Farm
January 2021
FEATURE FILM AWARDS
Best Feature Narrative
Sunspot
SHORT FILM AWARDS
Best Drama Short
Lonely Season
Best Comedy Short
Sushi
Best Horror Short
Hybrid Hazards
Best Thriller
Knock Knock
Best Inspirational Short
Pivot: Paying It Forward
Best International Short
Until When?
Best Microshort
Bumpin'
Best New Jersey Short

I Don't Know Joe
Best High School Short

Silence of The Mirage
Best Web Series/TV Pilot

Water Wars
Best Music Video

Palm Reader
Best Trailer
Exile
Best Movie Poster

Escape
ACTING AWARDS
Best Actor

Kyle Towey (Water Wars)
Best Actress

Joelle Montoya (Sunspot)
Best Supporting Actor

Daniel Chagas (Until When?)
Best Supporting Actress

Rivera Reese (Sunspot)
Best Ensemble

Escape
Best Young Actor

Steph Prizhitomsky (Silence of the Mirage)
TECHNICAL AWARDS
Best Director (co-winner)
Ricardo Soares (Until When?)
Best Director (co-winner)

Alexis Ramirez (Hybrid Hazards)
Best First-Time Director

Kapil Ghatwai (Convenient Dilemma of Aiden Wolowitz)
Best Cinematography

Nick Manesiotis (Sushi)
Best Editing

Pivot: Paying It Forward
Best Special Effects Makeup

Samantha Mileski (Hybrid Hazards)
Best Sound Design

Exile
Best Original Score

Anakin Rybacki (Water Wars)
SCREENPLAY AWARDS
Best Feature Screenplay
"Video Nasties" by C.J. Duke – WINNER
"Stand Your Ground" by Frank Mancuso – HONORABLE MENTION

Best Short Screenplay
"Colosseum" by Adam Jay Crawford – WINNER
"Perfection" by Liesel Galletly – HONORABLE MENTION
Febuary 2021
FEATURE FILM AWARDS
Best Feature Film
Fair Haven

Best Documentary Feature
Workout Around the World
Best Director of a Feature
Aaron Parpart (Neon)
Best Actor in a Feature
Isaac Platizky (Cabin of Errors)
Best Actress in a Feature
Alexa Morden (The Colour of Spring)
Best Supporting Actor in a Feature
Dan Gregory (Cabin of Errors)
Best Supporting Actress in a Feature
Amanda Carroll Ellis (Fair Haven)
SHORT FILM AWARDS
Best Short Film
The Blue Cave

Best Drama Short
Bluebell
Best Comedy Short
I've Got You Beat
Best Horror Short
Deep Shock
Best Thriller
Black Heart, Red Hands
Best LGBT Short
Suburb Able to Love
Best Animation Short
BEATRICE
Best Experimental Short
Escape From a Good Prison

Best Documentary Short
The Child Murderess of Vesene
Best International Short
Flicker (UK)
Best Web Series/TV Pilot
A Frantic Love 3
Best Music Video
Wonderful
Best Microshort
The Game Just Got Real
Best New Jersey Short
Dear Black Man
Best College Short
Yellow Rose
Best High School Short
Spoke Too Soon
Best Trailer
The Flower People

Best Movie Poster
El Reloj
Best Actor in a Short

Graeme Coughlan (Bluebell)
Cuete Yeska (The Turnaround) – WINNER
Sebastián Ramos (Matching Hearts)
Giorgio Besc (Suburb Able to Love)
Robert Barnes Jr (The Blue Cave)
Best Actress in a Short

Molly Ester Wilson (Air B & D)
Chelsea Debo (Bluebell)
Brandi Botkin (Judge) – WINNER
Karlejandra Lenor (Dear Black Men)
Tanisha Ray (Yellow Rose)
Best Ensemble
A Date With Shillelagh
Best Young Actor
Lavinia Vaka (Unhinged)
TECHNICAL AWARDS
Best Director of a Short
Alireza Biglari (Angels Do Not Die)
Best First-Time Director
Estefano Rodriguez (Matching Hearts)
Best Female Filmmaker
Jayleen S. Perez (Air B & D)
Best Cinematography
Xuezi Zhang (Iguana Death in the American Suburbs)
Best Editing

Jose Restrepo (Fly Myself Home)
Best Visual Effects

Lance J. Reha (Still)
Best Sound Design
The Rooftop
Best Original Score

Morgan De Carvalho (Loop: A Strangelove)
SCREENPLAY AWARDS
Best Feature Screenplay
A Son's Gift by Michele Bell – WINNER
The Caregivers by Mikeal Burgin – HONORABLE MENTION
Better. by Shaun Rylee
Charlie Horowitz by Dillon Fuhrman
Half Plus Seven by Lindsay P. Adkins & Wally Marzano-Lesnevich
Best Short Screenplay
Apologies for Any Inconvenience by Jennifer Milne – WINNER
Dumbsaints by Casey Mensing
Home by Adam Lucas – HONORABLE MENTION
THREE. TWO. GONE. by Russell Southam
An Unhealthy Slumber by Reynaldo Dumas
March 2021
FEATURE FILM AWARDS
Best Feature Film
Remind Me

Best Documentary Feature
Kelmer Neves: Impossible is an Opinion
SHORT FILM AWARDS
Best Short Film
Fragile
Best Drama Short
Methods of Mortal Men
Best Comedy Short
Speak, Easy
Best Horror Short
Eviction
Best Thriller
KANDI KIDS
Best Sci-Fi Short
August
Best Animation Short
Another Day in Paradise
Best Experimental Short
Healthy Mind in a Healthy Body
Best International Short
Finding Glenwood
Best Microshort
L'inutilità
Best Web Series/TV Pilot

Masters of Ascension – The Chosen
Best Mobile Short

The Gift
Best College Short
Blind Love
Best High School Film

Beetlejuice: The Online Musical
Best Trailer
Amenadiel
Best Movie Poster

Beetlejuice: The Online Musical
ACTING AWARDS
Best Actor

Bryan Kaime-Lomuria (Finding Glenwood) – WINNER
Mark Irvin (KANDI KIDS)
Rodrigo Alfonso (Healthy Mind in a Healthy Body)
Thomas J. O'Brien (The Confined)
Ralph Richardson (Methods of Mortal Men)
Best Actress

Rebecca Soraya Zaman (Finding Glenwood)
Amalia Zargianaki (Remind Me)
Alexis Jade Burnett (KANDI KIDS)
Daria Fiorillo (L'inutilità)
Andriani Angelidaki (Remind Me) – WINNER
Best Ensemble

Remind Me
Finding Glenwood
Beetlejuice: The Online Musical – WINNER
The Lonely Road
Masters of Ascension – The Chosen
Best Young Actor
Alexis Jayde Burnett (KANDI KIDS)
TECHNICAL AWARDS
Best Director
Sandu Negrea (KANDI KIDS)
Tung Le (Finding Glenwood) – WINNER
Aaron Tyler Gil (Methods of Mortal Men)
Best First-Time Filmmaker
Aaron Tyler Gil (Methods Of Mortal Men)
Best Female Filmmaker
Carona Davis-Diop (Masters of Ascension – The Chosen)
Best Cinematography
An Nguyen (Finding Glenwood)
Gabriel Inghilterra (Fragile) – WINNER
Ryan Campbell (KANDI KIDS)
Best Editing
Lance J. Reha (The Gadget) – WINNER
Tiago Lopes (Kelmer Neves: Impossible is an Opinion)
Manolis Tsourounakis (Remind Me)
Best Sound Design
Manos Sygletos (Remind Me)
Tim Boggs (KANDI KIDS) – WINNER
Victoria Castillo (Fragile)
Best Original Score
Max Aruj (KANDI KIDS)
Marina Makarova (August) – WINNER
Jayce Allisson Karl (Eviction)
SCREENPLAY AWARDS
Best Feature Screenplay
"Rhine Stone Land" by Vincent Scuro – WINNER
"New Moon 5280 – Season 1" by Dean Harakas – HONORABLE MENTION
Best Short Screenplay
"Just By Chance" by Antoinette Fernandez – WINNER
"The Curb" by Justin Moodie – HONORABLE MENTION
August 2021
FEATURE FILM AWARDS
Best Feature Narrative
The Gap Between Her Legs
Best Feature Documentary
Broken Chains
SHORT FILM AWARDS
Best Short Film
Recruit Me
Best Drama Short
Matthew
Best Comedy Short
The Great Salami Breakout
Best Horror Short
Coffee With Friends
Best Thriller
The End of Innocence
Best Sci-Fi Short
Over the Skyline
Best Animation Short
Colony
Best Experimental Short
Life of a Dollar
Best Inspirational Short
Waterboo
Best Documentary Short
Through Fire
Best International Short
Arizona 1878
Best Microshort
Tempest
Best New Jersey Short

Feed
Best Web Series/TV Pilot

My Human Experience
Best Music Video

Don't Believe In
Best College Short
Visor
Best High School Short

The Swear Jar
Best High School Microshort

Two Time
Best High School Documentary

Jay and Silent Bob's Secret Stash Re-opening
Best Concept
Bae
Best Trailer
Dylan's Tree
Best Movie Poster

The Silence's Noise
ACTING AWARDS
Best Actor in a Feature

Christopher Clayton (My King)
Best Actress in a Feature

Loriel Medynski (The Gap Between Her Legs)
Best Supporting Actor in a Feature

John D. Edwards (The Gap Between Her Legs)
Best Supporting Actress in a Feature

Danea Osseni (My King)
Best Actor in a Short

Zachary Zamsky (Matthew)
Best Actress in a Short

Lana McKissack (My Human Experience)
Best Supporting Actor in a Short

Miki Molina (Arizona 1878)
Best Supporting Actress in a Short

Louisa Erlich (Matthew)
Best Ensemble

Matthew
Best Young Actor
Luca Lorenzi (Over the Skyline)
TECHNICAL AWARDS
Best Director
Sylvia Ray (My Human Experience)
Best First-Time Director
Jesaniel Marrero (No Limits)
Best Female Filmmaker
Brooke Tomlinson (Intuition)
Best Cinematography
Olivier Guerbois (Recruit Me)
Best Editing
Mariah Moiz (Broken Chains)
Best Visual Effects
My Human Experience
Best Sound Design
The End of Innocence
Best Original Score
Over the Skyline
SCREENPLAY AWARDS
Best Feature Screenplay
"The Canyon Club" by Michael Dean – WINNER
"On Duty" by Orso Vesperini, Aurèle N'Dja, Toby Osborne, Carole Starcevic, & R. Lee Brown – HONORABLE MENTION
Best Short Screenplay
"Fatal Ambition" by Angel Connell – WINNER
"The Hive" by Julie-Anne McDowell – HONORABLE MENTION