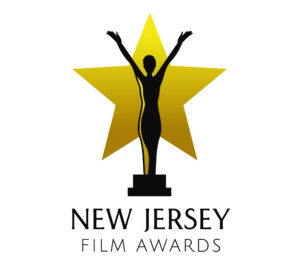 What are the New Jersey Film Awards?
The New Jersey Film Awards are a monthly film and screenplay competition and a platform to showcase the work of independent filmmakers worldwide. Each month, our screening committee will award the best films through private screenings. If a film is chosen as an official selection, a finalist, or award winner, the festival will contact the entrant by email. All finalists are also announced on our social media pages.

What are the categories?
The New Jersey Film Awards honors filmmakers from around the world in various categories for features, shorts, and screenplays. The categories for film include documentary, drama, comedy, horror, and so on. Acting, directing, and technical categories may include official nominations. For a complete list of categories, please visit us on FilmFreeway.
What do I get if I win?
All monthly winners are emailed a personalized, print-ready certificate and laurels to add to their film's marketing campaign. However, filmmakers have the option to upgrade their award and may choose to order the official New Jersey Film Awards trophy for themselves and their team. This is a statuette and not a plastic trophy that anyone can buy online for cheap. Details will be shared with all winners, giving them the option to purchase this collector's piece to celebrate their achievement.
What does it mean to be a finalist?
The screening committee of the New Jersey Film Awards participates in several rounds of judging via private screenings. We honor semi-finalists, finalists, honorable mentions, and winners. Here is a breakdown of what each recognition means:
Semi-finalist – your film scored high enough to make it past the initial round of judging.
Finalist – your film really caught the eye of the judges after multiple rounds and is up for an award. Acting and technical categories also include nominations, which are listed on our webpage after the awards ceremony.
Honorable mention – your film is the runner-up in a category (screenplays only).
Winner – your film is the best in a given category.
When are the awards announced?
Awards are announced on the first day of the month on our YouTube channel. For example, January awards are announced on February 1. Once the awards ceremony has premiered, a full list of awards are posted to the "winners" section of our website. The list of winners is also shared on our social media channels the next day.